PPC Consultant
PPC can seem overwhelming if you've never dealt with it before. Your PPC consultant should explain the bidding system in a simple way.
The thing I love most about PPC advertising is its ability to get you new sales and clients within a few hours.
It's crazy when you think about it. Potential revenue in a few hours.
Sounds amazing right? It is amazing if you can get a good return on your investment.
It can be difficult to run a business and create captivating advertising campaigns that help you build a business.
If you're a small business owner or in-house marketer that wants to get the most out of your PPC campaigns, contact me today.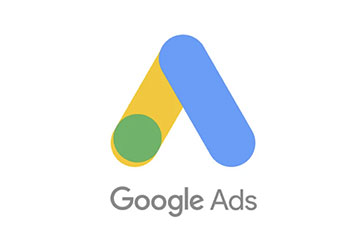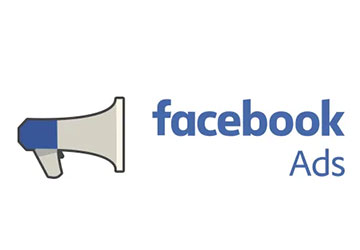 What Does a PPC Consultant do?

A PPC consultant is an expert at understanding how a business can find new customers through search and display marketing.

Your PPC consultant will help you with the following:

Customer Journey mapping.
Technical set up including pixel implementation.
Create an audience targeting plan.
Campaign management.

Keyword research.
Competitor research.
Ad Copy.
Bid Management.
Negative Keyword / Audience Implementation.
A/B Split Testing
Script implementation for Automation

Landing Page Design.
Conversion Rate Optimisation
Reporting and analysis.
Constant Testing and reiterations.
What does PPC Advertising mean?

PPC means Pay Per Click Advertising. You only pay when someone clicks on your ad. If your ad never gets clicked you don't pay.
So, how Does Pay-Per-Click Advertising Work for businesses?

PPC means Pay Per Click Advertising. You only pay when someone clicks on your ad. If your ad never gets clicked you don't pay.

Pay per click advertising is exactly what it sounds like; you pay when someone clicks on your ad. Simple yet one of the best advertising methods around today.

When someone types in a keyword into Google search they get a list of results in the search engine results page. If you want, you can choose your ad to display whenever someone types in that keyword.

Pay Per Click Advertising is based around a bidding system. It's like an auction so to speak. If your competitor is willing to pay more than you for a click, their ad will display instead of yours.

This is a basic explanation. Continue reading to find out some fundamentals of paid search marketing.
What are some of the best PPC resources for consultants?

I encourage my clients to learn a bit about PPC. Many want to understand where their marketing budgets are going and if they are doing it right.

Here's some world renowned PPC resources that I follow myself to keep up with the fast paced industry.

Pay Per Click Learning Resources:

Wordstream – They help companies in a number of ways. They create PPC management software and help clients manage accounts.
PPC Hero – They have some excellent beginner guides you can download. You will probably get a sales call from Hanapin Marketing who own PPC Hero.
Smarter Insights – This is a great resource for learning. They have both amazing and free guides to learn PPC. This is well worth signing up to.
How to Choose a PPC Consultant or Agency?

Some PPC consultants are suited to different industries. I myself like helping small businesses find their feet with their PPC campaigns. I focus very heavily on profit for a business by ensuring we strive for high profit keywords and services.

If a large e-commerce organisation with a one million spend asked me to takeover their account tomorrow I'd have to decline. They'd need far larger resources that a freelance PPC consultant can offer.

You'd need a dedicated account manager on a project of that size. Probably several to ensure you have an agencies full focus.
How Much Do PPC Consultants Cost?

PPC consultants will usually charge in three different ways:

Per Hour
Project Base
Percentage of Ad Spend.
Performance Based

Per Hour

If your consultant charges per hour you can expect to pay anywhere from €50 – €200 per hour depending on how your consultant values themselves. If they're part of a larger agency they'll usually charge over €125 per hour.

Project / Retainer

Some companies like to do things on a project basis e.g. set up the account, do the technical aspects, set up evergreen campaigns, audience set up and charge a retainer per month.

The price on this can vary depending on your ad spend and how much attention your account needs. An e-commerce shop will require a lot more hours and maintenance compared to a solicitor. Expect to pay €250 – €2000 per month.

Percentage of Ad Spend

When it comes to monitoring large e-commerce platforms your company needs to have constant focus on your account performance to remain profitable.

Large agencies will charge a percentage of ad spend to give focus to larger clients. You can expect to pay 15% – 20% of your total ad spend.

Performance

Some companies are charging for performance. So they'll give companies money per lead instead of a flat rate. I've even heard of companies giving profit share PPC specialists in order to entice them to perform better. It suits both company and consultant.

Let me know if you hear of other methods of charging. I'm always interested to hear 🙂 I charge €100+VAT per hour
Examples of Metrics from Google & Facebook Dashboards
Helping small medium enterprises and new businesses get set up with PPC is a speciality of mine. I always focus on revenue and campaigns that will bring the best ROI for clients.
"Cian is an outstanding digital marketing consultant with exceptional knowledge in SEO, Facebook Advertising, Google Ads and various digital marketing tools, including Google Tag Manager and Google Analytics. We had the pleasure of hiring Cian as a consultant, and the results were extremely positive, with an increase in traffic and conversions. I would highly recommend Cian to anyone who wants to grow their business online." – Eoin Casey
FAQ's
What does PPC mean?

PPC means Pay-Per-Click. In advertising terms you only pay for advertising when someone clicks on your advert. You're paying to drive visitors to your website. As opposed to SEO which is organic traffic.
Is it a good idea to use PPC?

Yes, PPC is the fastest way to get the audience you think will do best for your business through search results. Organic takes awhile to work. Pay per click advertising drives instant traffic to your website. It's a great way to test what keywords might work for you.
How much does PPC Cost?

It depends. PPC models are based on a bidding auction. Depending on how much the other companies targeting your keyword are willing to pay will influence your costs. Financial industry keywords can cost up to €14 per click while consumer product may only cost €.15 per click.
How much does PPC management cost?

Every company is different in their PPC management costs. It depends on experience, company size and client spend. Most companies will charge smaller companies an hourly rate or large accounts a percentage of spend due to large quantities of time needed on management. I charge simple €100+VAT per hour fee.